THE
UP

EXPERIENCE

UNIQUE PERSPECTIVES FROM UNIQUE PEOPLE

The UP Experience is all about connecting the right message to the right audience. We expertly weave presentations into a tapestry that will captivate and engage audiences. This is the heart of UP…you get to decide what you want your audience to learn, and we get to deliver a sensory experience that has no equal. When your audience has had an UP experience, they will be captivated, educated, connected, and ultimately inspired.
TAKE THE STRESS OUT OF FINDING YOUR NEXT SPEAKER!
Creating unique and memorable experiences requires infusing exceptional storytellers with audiences eager to learn.
Creating a successful event with fresh and relevant content can be challenging.
We all want to impress our attendees with impactful storytelling, but we don't always know where to start, or who to trust and how to find the best speaker or topic.
You shouldn't have to feel stressed or overwhelmed when you are planning your next event.
Don't have the time or knowledge of how to select the right speakers for your event?
Don't want the pressure of ensuring your meeting's success?
Don't have the resources to effectively manage all the details of your event?
HERE IS HOW OUR UNIQUE APPROACH AND YEARS OF EXPERIENCE HELP YOU CREATE A MEMORABLE AND IMPACTFUL EVENT.
To be successful, all events – including management meetings, team building events, client development gatherings, educational or non-profit events – need to make an emotional connection with all attending. That connection is only achievable with thoughtful consideration of your event content, speakers, concept, venue, and attendee experience.

We'll create an experience that is unique to your organization, while educating and inspiring your audience at the same time.
HOW TO PREVENT A SPEAKER FROM PUTTING YOUR AUDIENCE TO SLEEP.
Five mistakes companies make when selecting the right speaker for the right audience.
Enter your information below to get the guide
WAYS WE CAN UPGRADE YOUR NEXT EVENT
UP provides the following services:
Event Concept
Topic Research
Speaker Selection
C-Suite Presentations
Contract Negotiations
Travel & Logistics
Graphics & Theme
Production Schedule
Event Scripts
Staging & AV
Creative Catering
Vendor Coordination
Decorations & Centerpieces
Event Registration

STEP #1
SCHEDULE DISCOVERY SESSION
Schedule your complimentary one on one Discovery Session to tell us about you and your event requirements.

STEP #2
DEVELOP & PROPOSE EVENT PLAN
Together we will discover what the goals, challenges and speaker impacts need to be. We will present options for a successful event.

STEP #3
IMPLEMENTATION PLAN BEGINS
We will execute the event plan that is perfectly aligned with your event objectives.
LET'S SCHEDULE YOUR DISCOVERY SESSION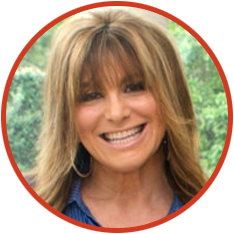 WHAT MAKES UP UNIQUE
Constantly at the forefront of the new, the next, and motivations of change, Sheryl travels the world in search of people who are passionate about sharing extraordinary messages, and her ability to recognize those storytellers who can touch and change lives, is uncanny.
Through her years of designing The UP Experience, honing her radar, and detecting the intangible factors that make up captivating moments, she mastered the curation of fluid, seamless events that immerse audiences in spaces conducive to the sharing of ideas, thoughts, and new experiences. In addition, Sheryl coaches people to share their unique perspectives developing powerful storytellers that educate, inspire and touch the hearts of audiences around the country.
Sheryl is passionate about finding the most impactful speaker for your audience. She performs countless hours of due diligence before recommending anything or anyone for any event, which led to her highly regarded reputation of determination and excellence throughout the corporate and global communities.