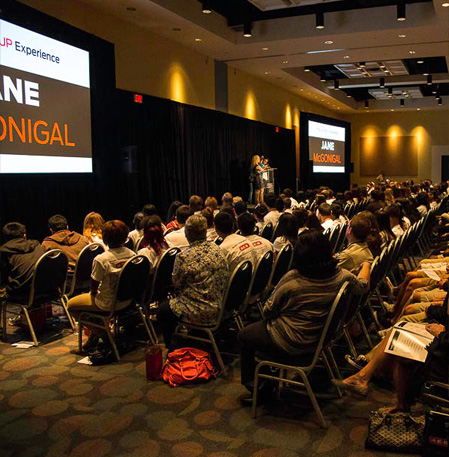 What is The Junior UP Experience?
The Junior UP Experience is a half-day event in which six fascinating presenters from the full-day UP Experience will speak to 400 high school students in a room down the hall from the main theatre. The speakers will speak for 20 minutes each, with time for interaction and questions. It is an incredible opportunity to learn from the brightest thinkers of our day. For more information on how your school can participate, contact [email protected].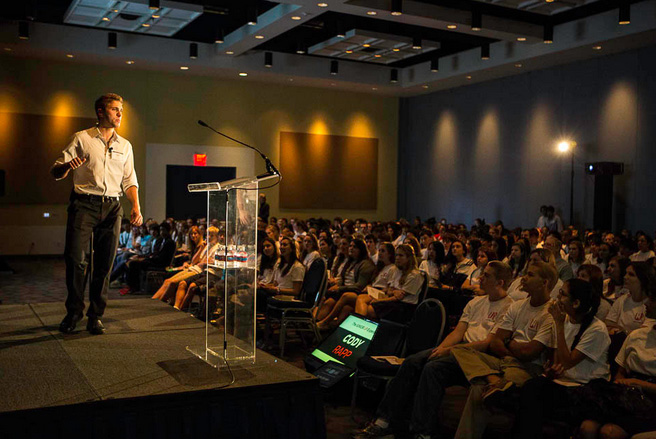 A Message from Founder Cody Rapp:
After attending The UP Experience the first year, I was really blown away by the entire day. My mind was simply spinning with the new knowledge and ideas I had gained, and with the hundreds of ways I could apply that knowledge to my life at home and at school. So after thinking about the idea, something occurred to me: Why can't I share this same concept with other high school kids my age? Imagine the possibilities if 400 high school students from all over Houston and the surrounding areas, attended a conference such as this one, gained unique insight, brought back this knowledge to their respective schools, and paid it forward by changing something for the better. Thus, the idea of "The Junior UP Experience" was born.
Though it is hard to believe, that was five years ago. I am now a neuroscience major at the University of Southern California, and I have come to appreciate Junior UP more so than ever. Not only did it prepare me for the intense collegiate academic environment, but it also did something else. Junior UP made me multidimensional. I can talk, with some degree of confidence, to science majors about the latest in their fields. I can converse with friends about the latest technology, or about history or business, or even the entertainment industry. I am filled with hundreds of random, interesting facts that spark conversations and incite productive debate among peers. I am aware of more of the world than I ever would have been had I not attended The UP Experience.
Thanks to H-E-B, we have been able to expand the size and scope of The Junior UP year after year. I hope you enjoy this amazing opportunity to listen and to learn from some of the world's brightest thinkers and leaders as they present their new ideas, exciting discoveries, and unique perspectives.