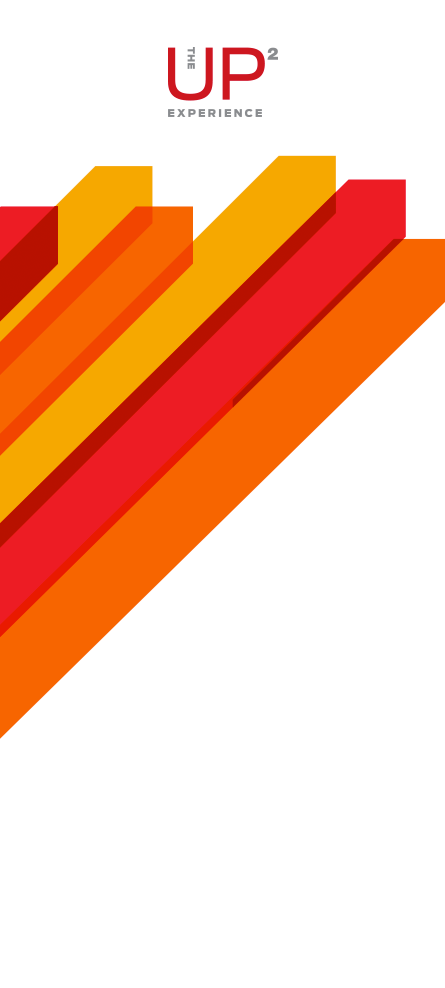 GET UP²
LEARN THROUGH THE EXPERIENCES AND SUCCESSES OF OTHERS
After many exciting years of bringing The UP Experience to Houston professionals, we are now partnering with select companies to take UP to the next level with UP². The same inspiring experts, content, and innovations that were displayed on the UP stage for over seven years can be shared with your audience. You decide when and where the event will be held, who should attend and the impact of the experience.
YOUR CHANCE TO STEP IT UP
Your existing company meetings and events probably follow the path of most corporate gatherings: there are introductions; a message from leadership; company updates; a short video; branded giveaways; and some type of motivational speakers, messages or workshops. You may even host events for your important clients with one speaker for an hour-long presentation. It's time for you to shake things UP.
THINGS ARE LOOKING UP
You can now share the magic of UP with your whole office, your clients or whoever you decide. Deliver an experience that demonstrates your conscious investment in each attendee.
Whether you choose one exceptional speaker or sixteen of the world's best, you select the topics and ideas you want your audience to be educated on and inspired by.
We will help you produce an UP² event that leaves your audience challenged, inspired and energized – the kind of event that will have people talking for months and benefiting for years.
GIVE US A CALL TO SET THINGS UP